U-BOARD
Rapha World - Yes, we specialize in Ceramics.
USB Multi-Board for your Computer Desktop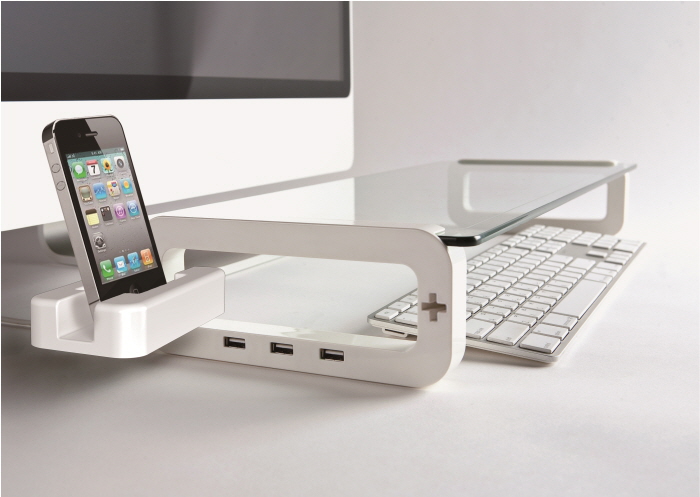 U-BOARD will give you a brand new experience.
Whatever your job maybe, U-Board will simplify your
working environment and help you to reduce the working time.
Additionally, U-BOARD's simple and slim design will fit perfectly into your desk top.
Necessity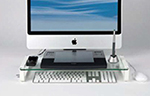 Desktop PC User

U-Board will organize your desktop and increase worktime efficiency.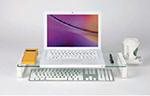 Notebook/Laptop PC User

Is your monitor too low? U-Board will solve this problem, and also make your laptop a lot more convenient to use.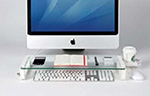 Illustrator/Designer

U-Board can create a very efficient workspace where you can use your computer and tablet at the same time.
Features
U-BOARD SMART
Material: Glass - tempered glass, Frame-ABS
Size: 555x210x80 mm
Weight: 1.6 kg
Produce Company: Rapha World
Made in Korea
Caution
Do not place monitors or objects that are heavier than 15kg.
Do not sit or stand on it.
Do not connect External Hard with unstable voltage.
It is not recommended to connect many USB devices that
take up lots of power, and it can be the cause for malfunction.
We do not take responsibility for data loss.
USB Part
Power: 5V USB Power
Port: 3 Port
Operating Temperature: 5~55℃
Package Includes
1-Glass - tempered glass
2-frame(Left:USB, Right)
1-Cup&Memo Holder
4-Screw
4-Screw Cover
4-Rubber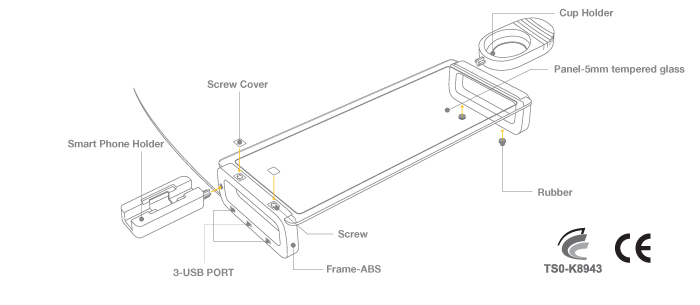 Product Image