Range Mate
Rapha World - Yes, we specialize in Ceramics.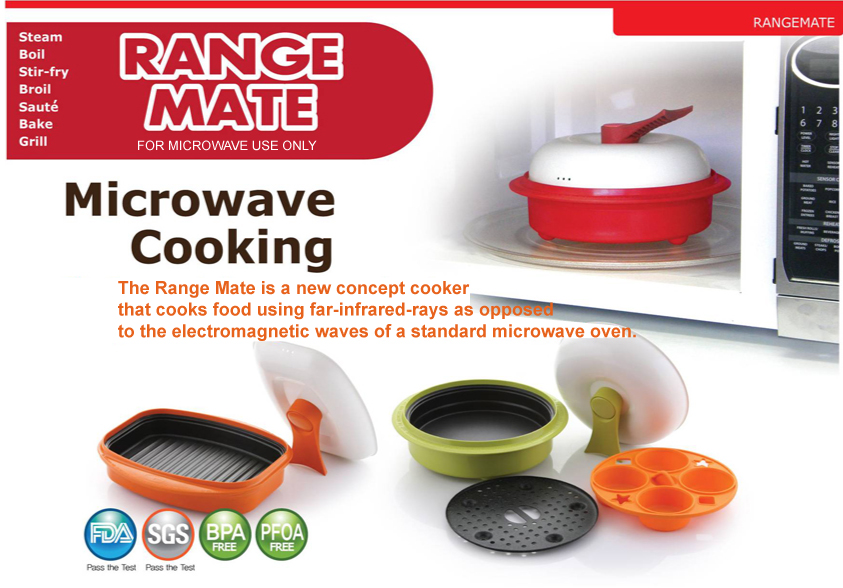 Special Features
Food is moist and flavorful
Fast cooking time (around 4~5 minutes)
Foods with shells can be cooked without bursting
Frozen foods can be cooked without drying out (even when un-thawed!)

Cooking Principles
Conventional microwave cooking vessels are made of glass, plastic or ceramic and
rely on cooking with electromagnetic waves. Range Mate's unique technology converts
those electromagnetic waves into far-infrared-rays' energy for heating.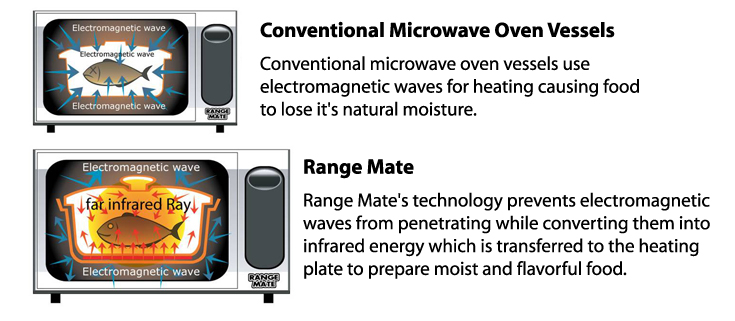 Microwave cooking to be done with Range Mate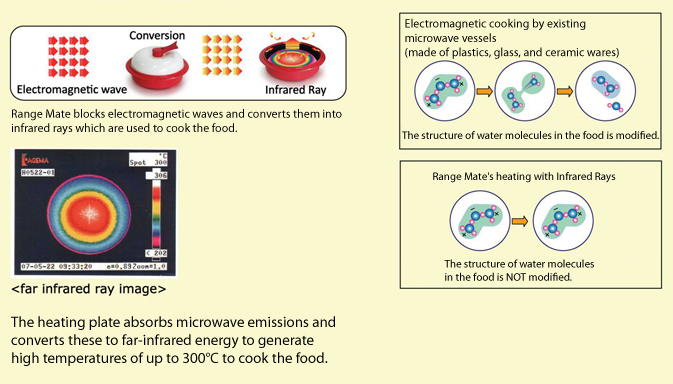 Movie
Product Image & Dimension