Ceramic Peeler
Rapha World - Yes, we specialize in Ceramics.
Ceramic Peeler, Ceramic Life.
Rapha World provide the best service and the greatest satisfaction to all our overseas clients
Do you still use rusty and blunt knife?
If you think of family health, this Zirconia ceramic peeler is highly recommended.
This non rusty/long-lasting ceramic peeler gives you a great durability.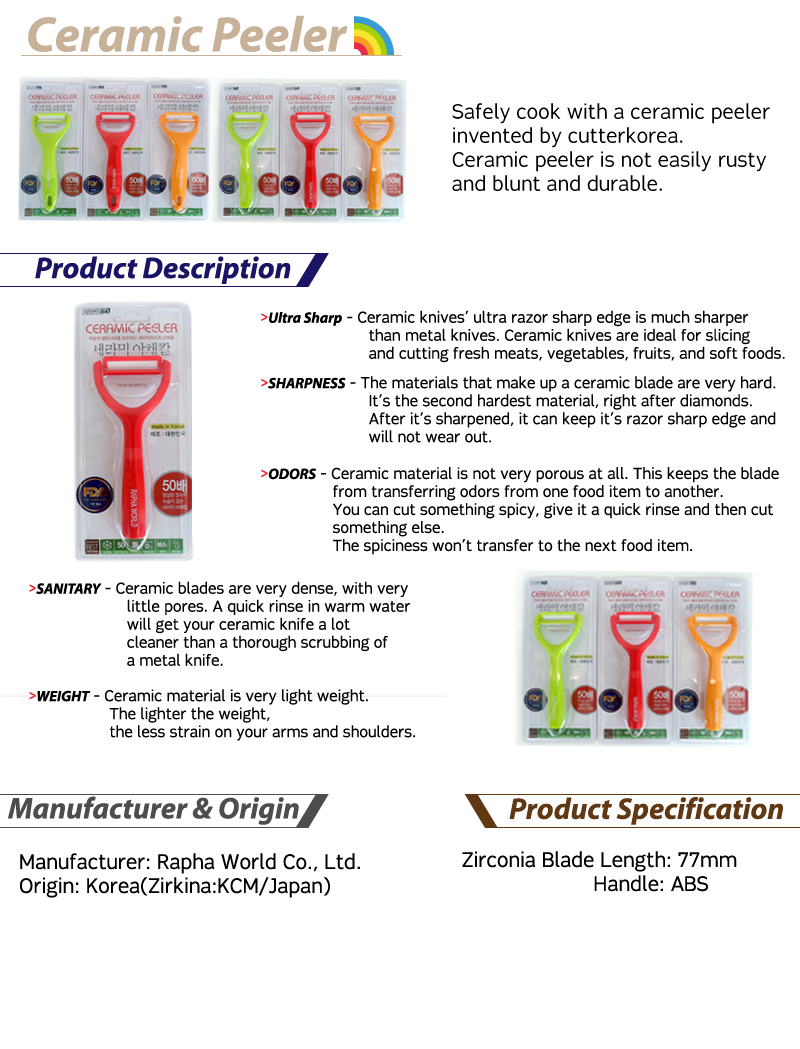 Product Image & Dimension