Personal Smartphone Sterilizer
Rapha World - Yes, we specialize in Ceramics.
Cellular phone user is exposed to various contaminants by contacting hands and face to it and spattering saliva on it while speaking. Also, adequate humidity in the pocket and phone's own heat provide very good environment for multiplication of germs. Media reports about 25,000 germs live in every cellular phone and that hygienic management of cellular phone is urgently required.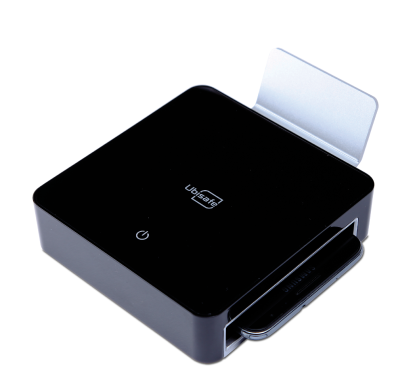 USB Table Sterilizer
By touching the switch, an automatic sterilization will continue for about 3 minutes.
Recharging is continued even after completion of sterilization.
Lamp will be turned off when receiving incoming call and intentionally touching the switch.
Personal smart phone sterilizer(MS-600) has strong germicidal power of
removing hundreds thousands of germs living in cellular phone in order to
Product Specifications
| | |
| --- | --- |
| Model | Ubisafe MS-600 |
| Material | ABS/ACRYLIC |
| Lamp | CCFL (Ultra Violetray + Ozone) |
| Lamp Life | 20,000 hrs |
| Power source | DC(5v) USB cable |
| Dimensions | 124mm x 155mm x 32mm |
Product Features

Stand

Use for stand and charger at ordinary times.

Sterilizing cover

Close the cover to maximize the power of sterilizing various pathogens.

Recharging while holding on the stand and sterilizing

Recharging is available while holding on the stand and sterilizing.
Lamp will be turned off automatically after about 3minutes.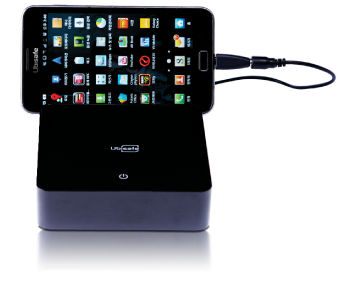 Sterilizable smart phone: shorter than 5.3 inches
World's first personal smart phone sterilizer
Lamp size: 90mm (maximum size for personal use)
Product Image