Lingerie Washing Ball
Rapha World - Yes, we specialize in Ceramics.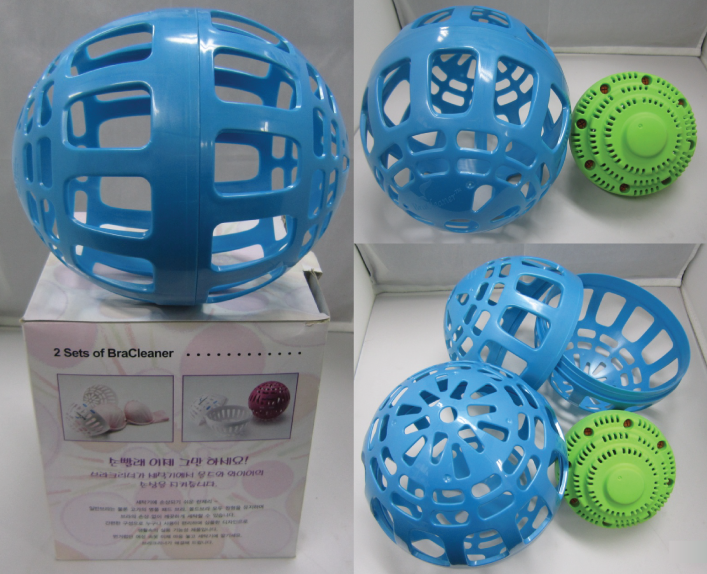 Do you still wash your delicate undergarments by hand?
Lingerie Washing ball now offers a convenient solution to safely wash delicate garments with ease.
Just place the underwear into the Clean Cap!
Lingerie Washing ball offers a solution to washing delicate laundry without causing damage.
As you know, delicate laundry, such as undergarments, is easy to tear. It is a much more reliable device compared to
a regular laundry net.
Benefits of Lingerie Washing ball
No longer necessary to hand wash delicate garments
Especially effective in maintaining the structure of bras to increase term of usability.
It can withstand temperatures up to 100˚C. This allows it to be used when washing with boiling water and also in dryer usage.
A well-being focused patented product that emits Far-Infrared-Rays and has an anti-bacterial effect.
Prevents tangling of laundry and increases washing effectiveness.
Uses
All kinds of underwear - generic bra, high-end bra (pad, mold, etc.), underpants, girdles, and more.
How to use Lingerie Washing Ball
| | |
| --- | --- |
| | 1. Open the Lingerie Washing ball and place a reasonable amount of delicate garments (bras, undergarments, stockings, etc.) to be washed. |
| | 2. Close the Lingerie Washing ball. Make sure the upper and lower portions of the Lingerie Washing ball are fastened securely to each other. If not securely fastened, Lingerie Washing ball could open in the washing process no longer protecting its contents. |
| | 3. Place in washing machine and proceed to wash. |
* Lingerie Washing ball will not damage the interior of the washing machine
Features
| | | |
| --- | --- | --- |
| | | |
| Easy to Lock | Fine Mesh Structure | Easy to Open |