Bubble Foaming Cleaner
Rapha World - Yes, we specialize in Ceramics.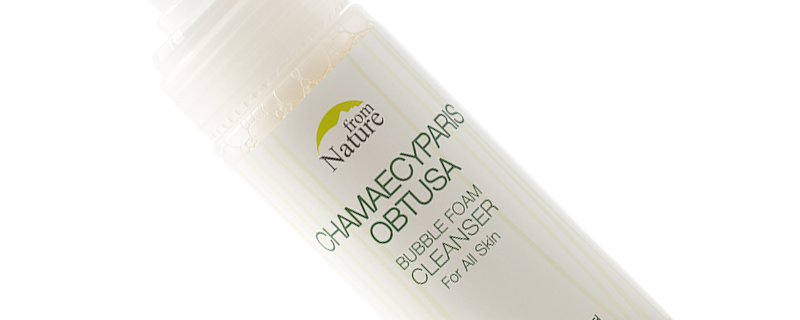 Product Specification

Chamaecyparis obtusa Makeup Bubble Cleansing
· Relieve skin irritation / Antibacterial Action · Elastic skin & Prevent inflammation · NO Pigment, Incense, Paraben, Alcohol and SurfactantHypo-allergenic, Rich-in- bubble
Product Details
Bubble Foaming for Hypoallergenic wash
As a Soft bubble type, relieve skin irritation and cleanse of make-up residue.
Relieving skin with Natural ingredients
Skullcap root, youngji mushroom(língzhī) and barley sproutextracts relieve your skin.
Farewell for skin trouble – The Phytoncide
Japanese Cypress and phytoncide oil allows your skin anti-autoimmune and anti-bacteria.
NO Pigment, Paraben, Alcohol and Surfactant
Pigment, Paraben and alcohol which can give a stimulus to skin are removed.
It is a new balance product to protect your skin by using skin-friendly natural extract for sensitive skin.
Ingredients
Cypress Water and Oil


Relieves skin trouble

Propolis


Antibacteria for Skin, Anti-aging

Ginger extract


Elasticity of skin, inflammation prevention

Skullcap root extract


Relieves skin stimulation
Effects of ingredients
Japanese Cypress Water and Oil


Japanese Cypress has lots of Phytoncide which is used as cosmetic ingredients and medical supplies due to the effect of antibacterial, sterilization, treatment for skin diseases. Also it has repellent activity of dust mites that cause allergies, reduction of pruritus and Restriction on growth which is a fundamental solution. By displaying the powerful antibacterial effect to parasitic germs in subcutaneous fat, it improves skin trouble.

Propolis Extract


Propolis is the material of honeycomb which is made of plant sap, pollen of flower and honeybee's secretion. Honeybee protects their honeycomb from bacteria and germs with propolis. Not only antibacterial effect but also promoting recreation of skin effect is outstanding, so it is ideal ingredient for the foam cleanser.

Ginger extract


Promoting blood circulation, relieving skin and controlling sebum

Skullcap root extract


Oriental skullcap has been used as treatment herb on history. The root of oriental skullcap suppresses tyrosinase (agent of melanin pigment), Anti-UV, Antioxidant effects.
How to Use
1. Pumping foam cleanser 2-3 times after washing your face with water.
2. Massage your face with the foam enough.
3. Wash off all foam on the face.
Product Image