Dentiall Pro
Rapha World - Yes, we specialize in Ceramics.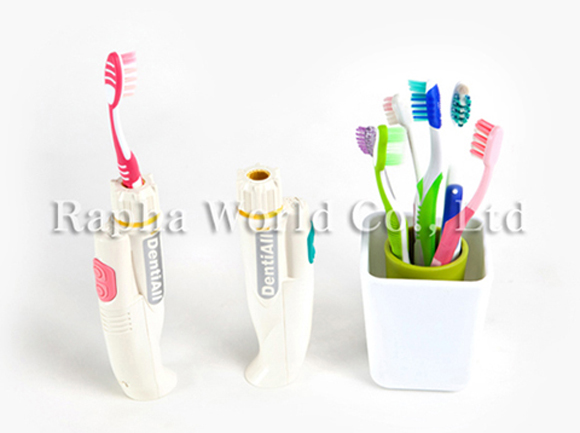 Convert any manual toothbrush into a SONIC type with 40,000 vibrations per minute. 3-D sonic vibrations are more effective than regular brushing in achieving stronger gums and more efficient plaque, stains, and halitosis removal.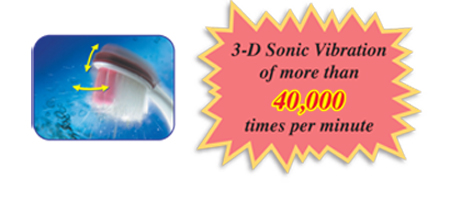 Dissatisfaction with existing electric toothbrushes:
Have to change the main body when batter life diminishes
Inconvenient to charge batteries
Toothbrush head, body, charger are all proprietary and not compatible with other models
Toothbrush heads are expensive
Many fake toothbrush heads
We have heard the consumers' complaints, and are now acting upon them!
We are now launching this brand new product!
3rd Generation Electric Toothbrush DentiAll Pro the solution to all these problems
Features
convenient to use and perfectly waterproof
Battery operated (one AA battery needed). Rechargeable battery recommended for producing smaller carbon footprint.
Brushing with sonic vibrations is more effective than regular brushing when removing plaque and stimulating gums.
SAVE MONEY by refilling and reusing DentiAll by refilling with any conventional toothbrush.
Do not overpay for expensive and inconvenient replacement heads.
Contents
Toothbrush + DentiAll + AA battery (1) + Bristle Protection Cap
Specifications
Vibrations: More than 40,000 times per minute
Battery Life: Around 4 continuous hours. 2 months if used twice per day for 2 minutes per use (may fluctuate with battery brand)
Size: 50mm(L) x 32mm(W) x 155mm(H), 2.0"(L) x 1.3"(W) x 6.1"(H)
Weight: 81 grams without battery. 106 grams with battery
Video
Product Image