Hihome Magic Storm Shower-head!
· SUS Filter sustained semi-permanently, eliminate rust and dirt
· Rich in anion; 500,000 anion and soft silky water flow refresh your skin!
· Micro water flow massages skin and scalp
· Illite ball baked over 1200 Celsius degree; emits Far-infrared ray and oxygen!
· 0.2mm micro-pore strong water flow eliminates detergent and pesticide well!
· Saving up to 60% of water and 50% of fuel while shower and washing dishes!
380 Micro-pore
380 Micro-pore water flow wash deeply inside of the skin with more pressure and smaller molecule,
so that the skin refreshes better than normal shower head.
4 times stronger water pressure!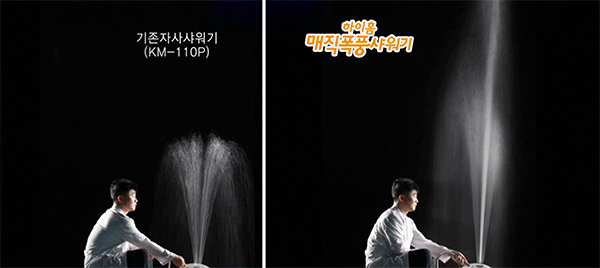 Massage skin softly and remove dirt easily!
More comfortable, quicker shower available!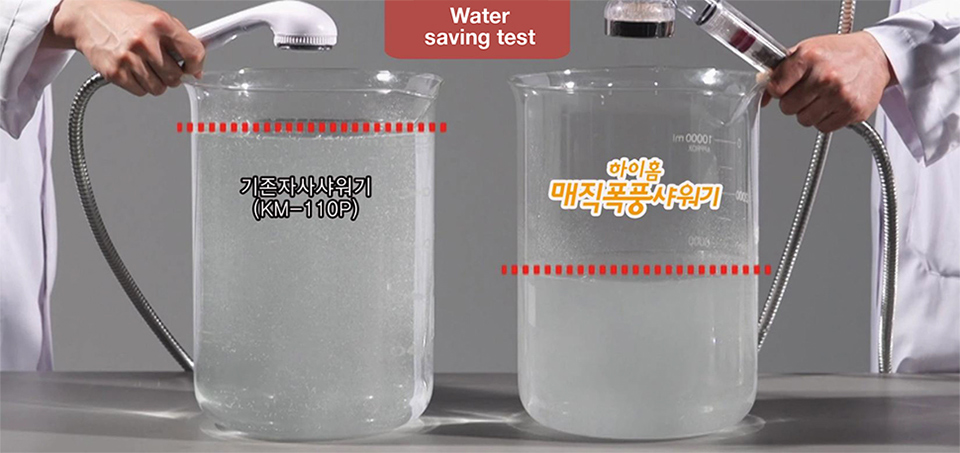 Water saving test result from Korean, German and Canadian Institudes!
The beginning of eco-life for your home!
60% Less water, 400% more pressure!
Product Image